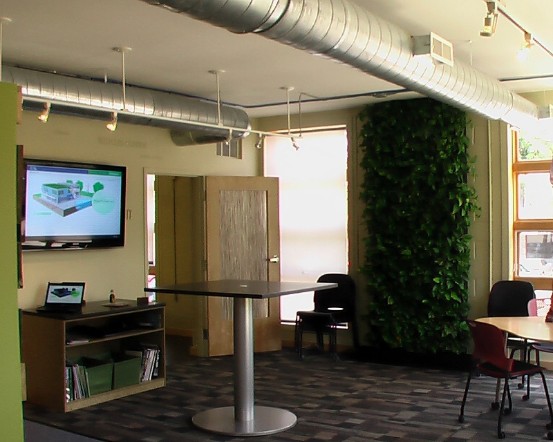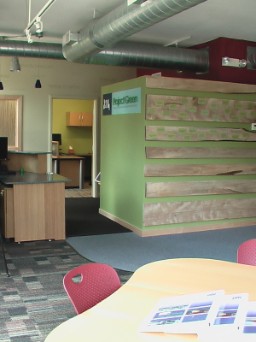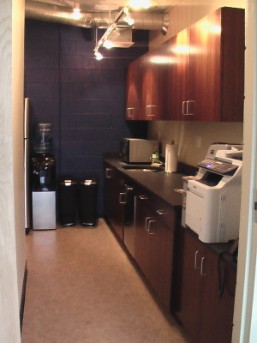 Photographs compliemnts of A3C
Project Green
Ann Arbor, MI
JS Vig Construction's Project Green was established to provide a "think tank" for clients of all types to see, experience, and learn about sustainable design in this renovated office space.
Installations of earth friendly materials were incorporated throughout, along with energy efficient lighting and equipment, water conserving fixtures, and various demonstrations for other sustainable features, such as the solar panels and wind turbine that were installed outside.
Providing maximum use of space through flexible solutions allowed Project Green to meet all of their programatic needs within the limited amount of square footage available.