BMID provides a full spectrum of interior design services in a large range of project types including, but not limited to, Corporate, Educational, Government and Healthcare. My diverse project experience and desire to continuously learn me to be a valuable asset to any project. Being pro-active and asking appropriate questions allows me to not only be efficient, but also effective in my role. Whether involved in a one-time consultation, small renovation, or large addition, the input of BMID will make a difference.
Services available include:
Programming

Space Planning

Concept Development

Finish and Color Selections

Construction Documentation

Furniture Specifications & Bidding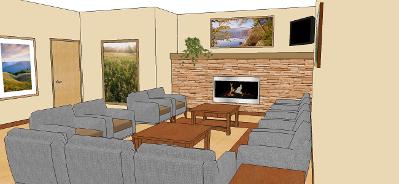 BMID's mission is to create, improve, and revitalize interior environments through honest and reliable design services.